A
Gurdwara
provides religious and spiritual guidance to members of the Sikh community.
The growth of Punjabi community in Los Angeles resulted in establishment of several Sikh Gurdwaras.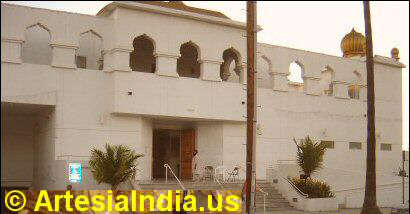 Gurdwara Services
In addition to weekly services like Huka, Rehraas, Ardaas, Sukhaasan Sevaa, Kirtan, Gurbani Vichar, Los Angeles Gurdwaras also celebrate major Punjabi festivals like Baishaki to strengthen the cultural heritage of local Sikh community.
Weekly Langar (free community meal) is also offered at Sikh Gurdwaras in Los Angeles.