Indian Grocery Stores in Artesia
There are several Indian grocery stores on Pioneer Blvd in Artesia and in nearby towns of Norwalk and Cerritos.
Basmati Rice, Karela
Whether it is Basmati Rice, Sona Masoori Rice, whole Wheat Atta, Moong Dal, Masoor Dal, Toor Dal or fresh vegetables such as Okra, Karela, Ginger, Baingan, Patra, Mint, small green Chilli, Curry Leaves you are sure to find them all and more at Artesia Indian grocery stores on Pioneer Blvd.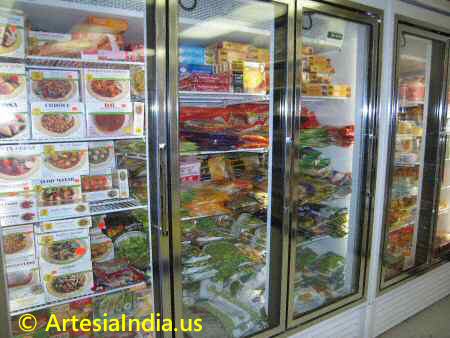 Indian Curry Packets, Frozen Vegetables
Ghee, Frozen Parathas
Besides the fresh Indian vegetables, these Indian grocery stores also sell ready to eat curry and food packets like Punjabi Kadi, Chole, Dokhla, Kachori, Idly, Vada, Masala Dosa, Palak Paneer, Paneer Tikka Masala, frozen Parothas, Garlic Naan and so on.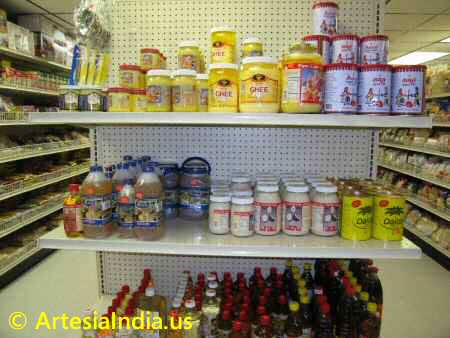 Indian Ghee
Here are few Indian grocery stores on Pioneer Blvd in Artesia that offer a range of Indian stuff:



Pioneer Cash & Carry

18601 Pioneer Blvd
Artesia, CA 90703


Ph: 562-809-9433




Kerala Store

11826 Artesia Blvd,
Artesia, CA 90701


Ph: 562-916-0299